It is not the first time that Xiaomi has launched for sale on Youpin sports t-shirts O sneakers. In this case, Xiaomi returns with a crowdfunding to finance off-road shoes that adapt to any situation.
Waterproof and breathable, these Xiaomi off-road shoes feature quick-drying and antibacterial materials. It does not matter if it rains or if we step on puddles, the water left in them will dry up quickly. Goodbye to wet feet and problems of bacteria, humidity and fungi.
Current and versatile design for the off-road shoes that Xiaomi sells on Youpin
At the design level, these off-road shoes that Xiaomi sells are designed in current fashion. Now the difference between models of sneakers for sports and the ones we use to move around the city differ less and less.
These new shoes are useful for any situation, from going for a run, to the mountains or to have a coffee. Also available with a two-color design, finding various combinations in their models:
Black and gray model

Model in electric blue and black

Orange and black model

Black and silver model
We can choose the shoe design that best suits our style. Also, not everything is design. You can wear these Xiaomi shoes to go for a walk or to the movies. Also for running or going to the mountains, thanks to the technology of its sole, thus making it off-road.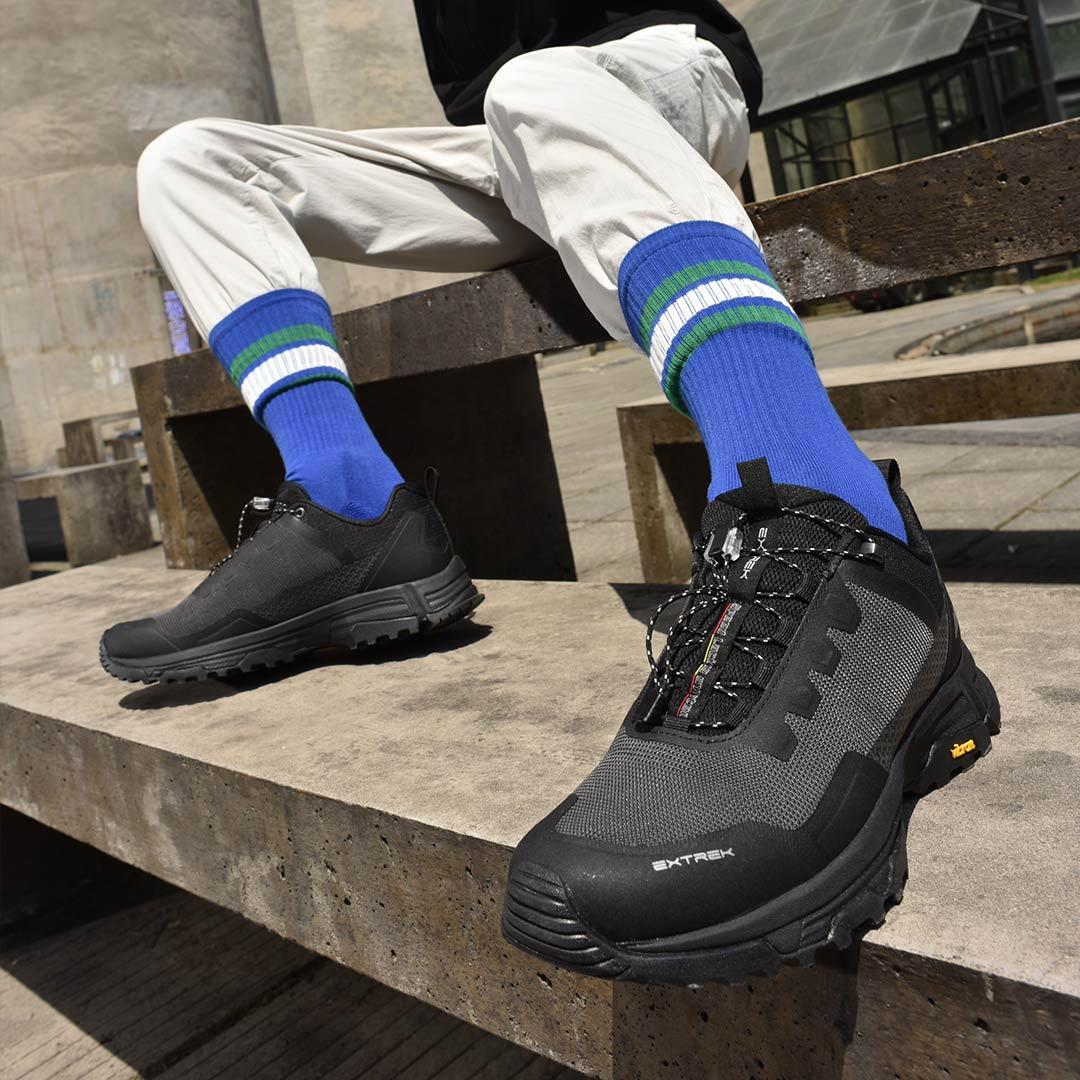 The technology is in the sole but also in the materials
From the outside to the inside. These shoes that Xiaomi sells have quick-tie laces, for greater comfort. The fabric that covers our feet is breathable and waterproof and presents us with a modern seamless design. At the tip of the shoe we find a fender to protect our toes. A style similar to the brand's sneakers Salomon.
Already entering the technology that supports our weight, that is, the sole system, we find different layers. On the one hand we find a thick integrated waterproof structure. Under it, a breathable BASF cushioning insole is arranged.
As we can see, breathable and waterproof materials are practically in every piece of these shoes. We won't need gadgets like Shoting Zero-Shoes Driver, at least in these sneakers.
Between this cushioning insole, and the midsole (also cushioning) made of high elasticity EVA, we find a small anti-torsion TPU sheet centered on a correct position of the arch.
Our shoes finally hit the ground with an eco-friendly vibram sole, which features anti-slip and wear-resistant technology. This strong grip sole is what allows us to use these shoes that Xiaomi sells anywhere.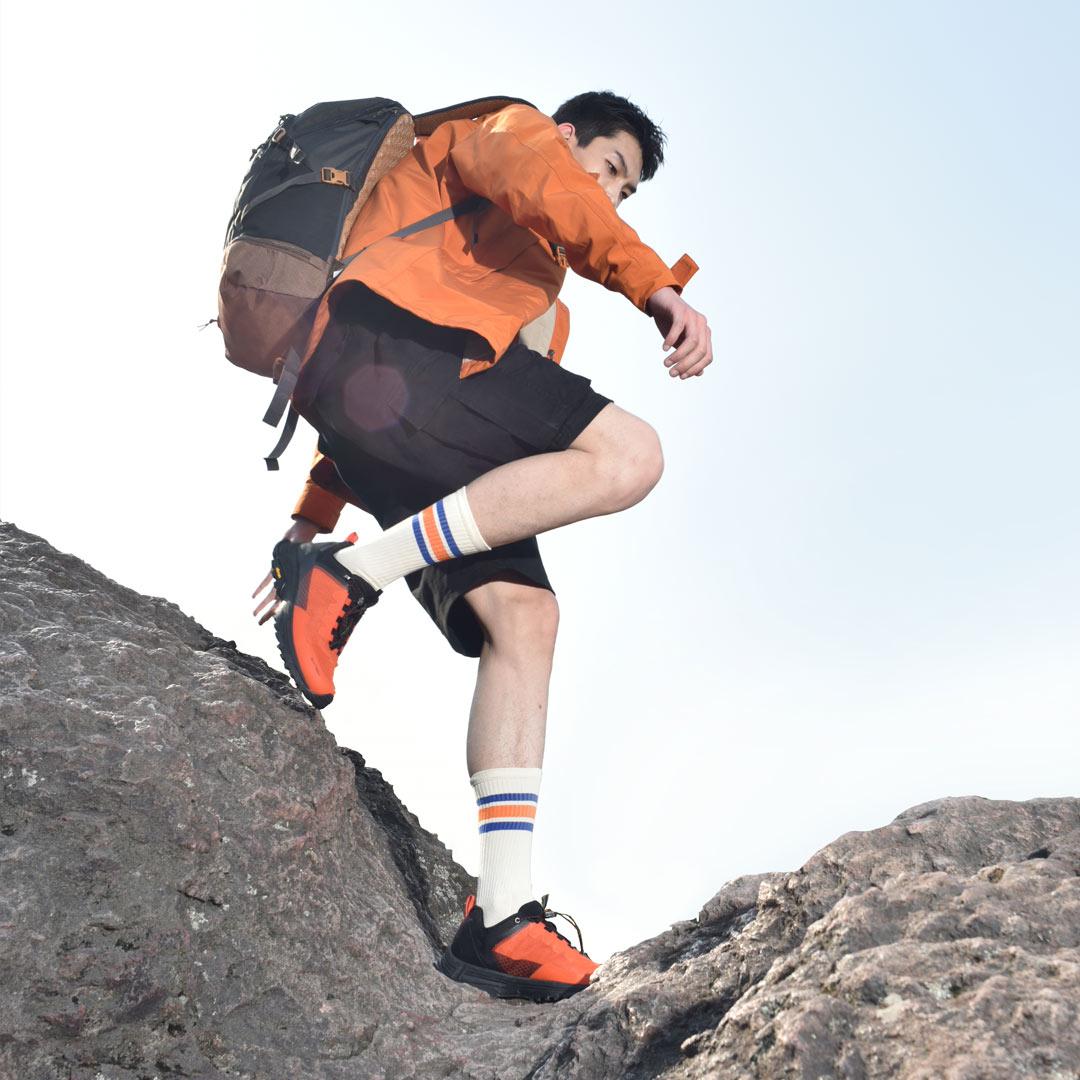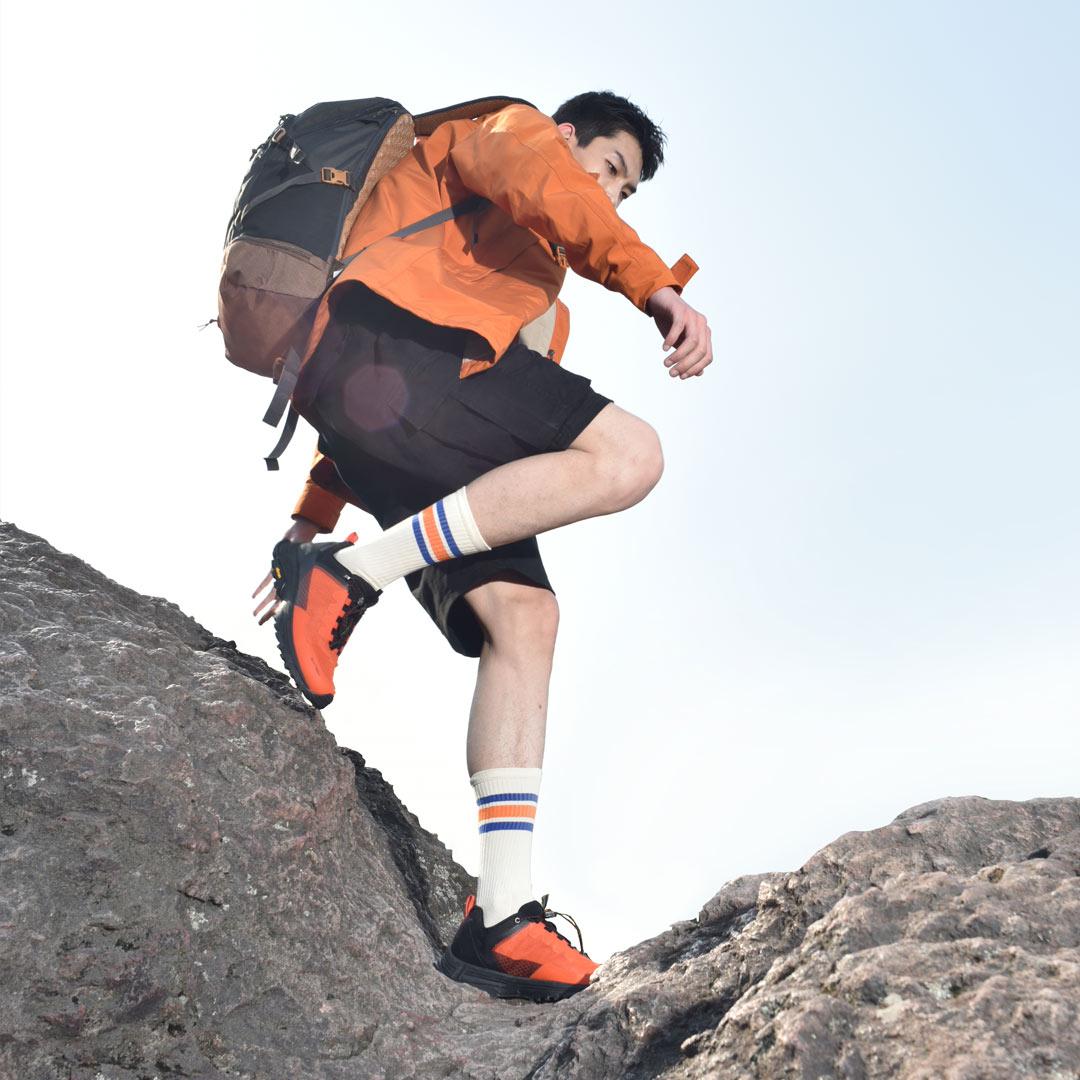 In fact, the sole itself has 3 different frames. The first, and closest to the tip of the foot, is more grippy, designed for rock. In the central part of these off-road shoes, we find a deep, jagged wall designed for walking or running on poorly paved roads. Finally, we see the heel area, a setback designed to improve braking.
All the pieces are joined thanks to a hot pressing system, thus making the waterproof membrane completely sealed. This results in us being able to run and move without problem in the water. These off-road shoes that Xiaomi sells have up to 5 hours of static waterproofing.
Price and availability
At the moment they are only available in Youpin by way of Crowdfunding, with an official sale (if all goes well) on June 24.
Of course, if we now find it for 299 yuan (€ 38 / $ 45), we assume that the price will be higher when it goes on official sale on Youpin. Even greater if it reaches our market. We will have to wait to see them for sale on Aliexpress or other online stores to know their price well.
>> Stay up to date with offers and news on our Telegram channel <<


Stay up to date with all the news and offers from your favorite brand at our Telegram channel. If you are thinking of acquiring a new product of the brand and you have doubts, you can consult our group on Telegram O Facebook with a community in continuous growth.
And of course you can find us in the rest of RRSS: Facebook, Instagram O Twitter.
Are you a fan of photography? Share your best snapshots in our photography group.