"Symphony focuses entirely on dealing with dad and his sexual demands, she suffered every minute from the abuse of dad and when he abused me, his daughter Jeni, he actually abused Symphony."
It is standing room only in court at the Downing Center. Mrs. Haynes's delivery is at times theatrical.
Her father, Richard Haynes, who was extradited from Britain in February 2017, pleaded guilty in March to receiving 25 charges in Sydney in the 1970s and 1980s for rape, rip-off and indecent assault on his daughter. The crimes took place in Dulwich Hill and in a shed next to her home in Greenacre.
Haynes is in the dock, not far from his daughter, who is now 49 years old.
At first, the 74-year-old bald man, wearing a prison jumpsuit, looks down to avoid her penetrating gaze. But as she reads from the 17-page explanation, he leans back in his chair with a crooked, if not self-satisfied grin.
But today is Mrs. Haynes's day. Her delivery is interrupted by pauses, tears, hand pressure and poisonous glances to her father.
An aggressive alternative called Muscles is used to attack her father. Another, Linda, reports of missed career opportunities. Others have voices, one sounds more rural.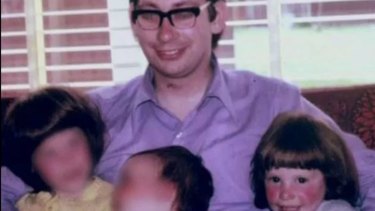 The injuries Haynes suffered were appalling, and Mr. Haynes never gave her access to the medical treatment she needed because of his actions.
"He even threatened to kill Mama, my brother and my sister, if I had ever dreamed of telling him," reads Mrs. Haynes with another alto.
"Symphony believed him and she was looking for a way out … she had limited resources, the strategy she chose was to think in lyrics to protect Jeni, she sang songs to reassure herself and other altars, to protect altars, to communicate, to explore their thoughts and beliefs. "
Regarding the impact on her education, she says that my swimming instructor turned to her father, who told him she was a great swimmer and – with the training – could be good enough to swim for Australia. But he refused to let her exercise.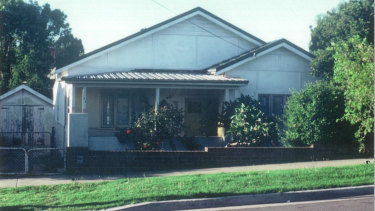 Ms. Haynes stares at her father and says in an aggressive voice, "I could have gone to Australia, you bastard."
University life, a career and sexual relations and finances were all affected by the abuse.
She continued and fought tears, another old man says, "He never addressed me by name."
She says most families look forward to the time Dad is home to play and teach them games and skills.
"I was scared whenever he was home," reads Mrs. Haynes.
The hearing was adjourned for reports until 10 July and sentencing is expected at the end of July.
Tim Barlass is a senior author for The Sydney Morning Herald