Last updated: 19/04/19 17 h 29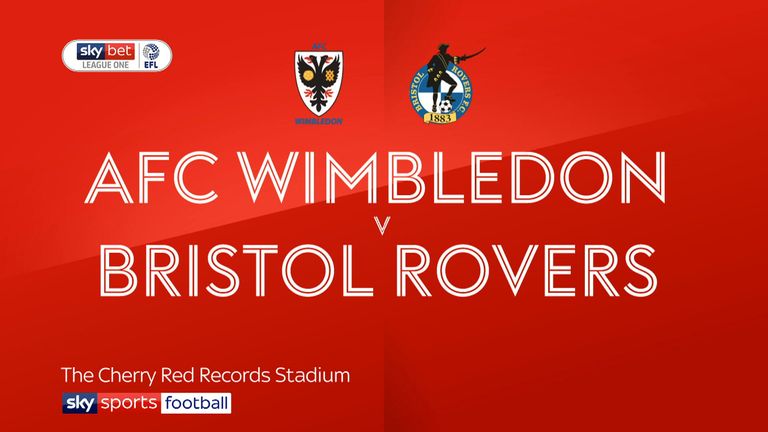 Ollie Clarke and Joe Piggott exchanged sublime goals as Bristol Rovers saved a 1-1 draw against rivals AFG Wimbledon in Kingsmeadow.
Piggott gave the hosts the lead in the 22nd minute, but Rovers, who started the day five points ahead of Wimbledon, fourth, equalized 12 minutes of Clarke's time.
The hosts created the best chances for the debut and took the lead when Piggott caught a beautiful pass from Anthony Hartigan and swept the ball into the far corner.
And Rovers would have been two late if Jack Bonham had not blocked Steven Seddon's head and Tony Craig's goal-line clearance while Anthony Wordsworth was tracking accurately.
The Rovers should have had their equalizer at the hour of play after Clarke's dancing feet allowed Gavin Reilly to score, but Aaron Ramsdale was tied with Scotsman's shot.
But 10 minutes from the back, Rovers scored his goal while Clarke showed exceptional talent to shift the ball on his left foot and reduce his shot to 20 yards beyond Ramsdale.
The last chance of a winner fell on striker James Hanson of the Donations, but he could not bring home the Seddon center.
Play Super 6
Predict 6 good results for a chance to win £ 250,000.
.