The Aero series Morgan have let us down for their nonlinear steering response before, and this follows a related theme. Driving the car is rough on poor surfaces and responsive on larger inputs. The car goes straight on the apartment but is easily expelled by furrows and camber. There is an inherent balance and fluidity in driving the car on a fluid track, but both are hard qualities to discover.
Verdict: three stars
If Plus 8 didn't go over your objectivity so well, three stars would seem generous. It does not drive or steer and is generally not all the car it should be. It retains the disarming charm of wooing with its appearance, noise and rhythm, but its dynamic flaws remain difficult to forgive for the outlay.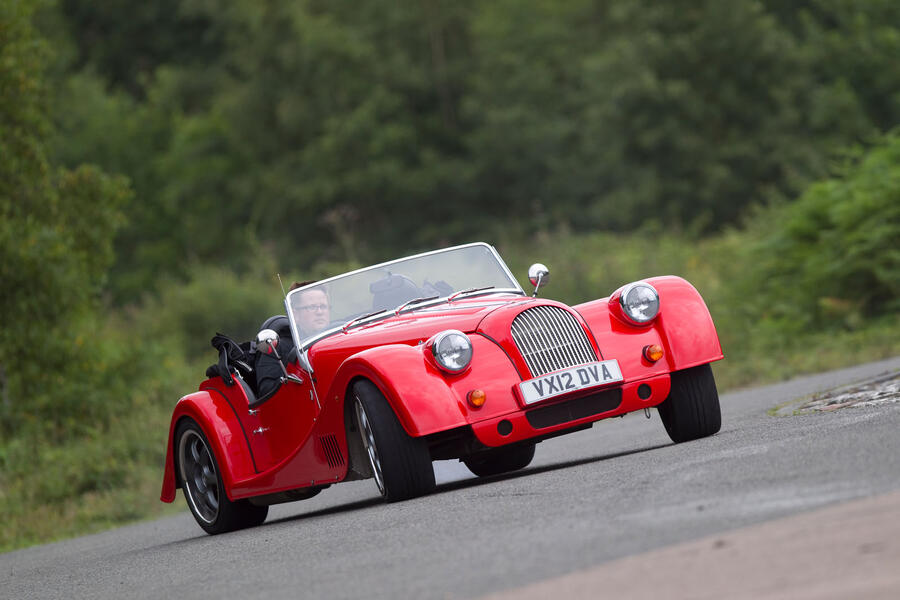 We were aware of the "plane crash" – Matt Saunders
Autocar's road test team had doubts that a Morgan Plus 8 was subjected to a full road test. We had tried one on an Aero Coupé in 2011, when a mechanical failure prevented him from completing our usual MIRA test battery on the ground.
Halfway through our dry track, the Aero was simply dead. I remember well the remarkable calm of Matt Prior (who was driving at the time) when he peered under the cantilever hood and reported that the engine had divided the company with one of its supports, which in turn had caused the failure of most of the auxiliary systems instantly – and it could have meant much worse than a slow and not dignified stop for the two of us.
The Plus 8 completed at least our day at MIRA, although the lap times he set show quite clearly where his limits were as a £ 80,000 sports car.
The highlight of the test? The summary of former car tester Nic Cackett of the car's aftermarket stereo, who "would consider your smartphone with the same mystification with the stony face with which a de Havilland Mosquito could contemplate a Hellfire missile".
A nice car, but not as good as it should have been.
READ MORE