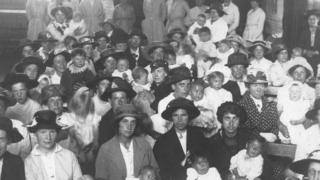 A groundbreaking social worker, a divorced tobacconist, and an officer on the beat are just a few of the remarkable women in the story whose stories challenge the "Essex Girl" stereotype.
The Snapping the Stiletto project brings the tired stereotype to rest by revealing the stories of women throughout the county who left a mark decades ago.
More than 130 volunteers have searched through microfiche, public records and council protocols to showcase the achievements of their predecessors.
The activist
Tucked almost in line, a nameless young woman in a neat polka-dot dress and straw hat is immaculate – seemingly unaware of the baby in her lap.
Leave a comment