In the DSLR against the mirrorless war, Nikon and Canon have always had their professional long-range photos as the main advantage in the sports, action and wildlife markets. No longer. The announcement of the Sony FE 600mm F4 GM OSS drives the mirrorless models Sony A7 and A9 directly into the heart of the DSLR professionals.
The FE 600mm F4 GM OSS, which was first rumored four days ago, complements the existing Sony FE 400mm F2.8 GM OSS lens to give professional sports photographers a true mirrorless alternative to Canon and Nikon's dominance.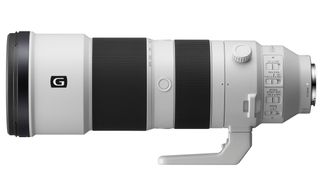 Sony FE 600mm F4 GM OSS specifications
The FE 600mm F4 GM OSS Super Tele Prime Lens (model SEL600F40GM) is a true beast weighing just over 3kg. Nevertheless, Sony claims that it is the lightest lens in its class and has a balanced handling.
Fast-moving subjects require high-speed autofocus systems. The FE 600mm F4 GM OSS Lens features two ultra-dynamic XD linear motors with specially designed motion algorithms to minimize delay and instability and reduce operating noise. The party trick of the Sony A9 is the silent shooting mode. Therefore, also lenses with low operating noise are needed.
The new lens, part of Sony's Premium G-Master series, uses a large (aspherical) XA element to deliver "incredible" detail, contrast, and resolution levels to the edge of the frame. It also has three high-end fluorite elements and an ED (extra low-dispersion) element to suppress chromatic aberration and color bleeding as well as spherical aberration.
Of course, all of this increases the cost and the Sony FE 600mm F4 GM OSS will be available in August 2019 for around £ 12,000 / $ 13,000.
The new lens will also be compatible with Sony's 1.4x and 2.0x e-mount teleconverters to further enhance the already impressive focal length.
Continue reading:
• The best Sony lenses in 2019
• The best Sony cameras currently