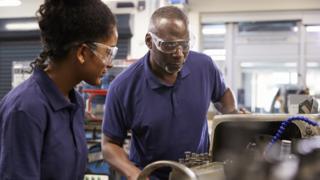 The UK economy grew 0.6% in the three months to September, with warm weather boosting consumer spending, the National Statistics Office said.
Third quarter results are in line with the Bank of England and other forecasters forecasts.
However, strong growth in July was offset by a slowdown in August and September.
This is the highest quarterly growth rate since the fourth quarter of 2016, when the economy grew by 0.7%.
Analysts warned that the economy has "little underlying momentum" and that growth will slow in the last three months.
Leave a comment