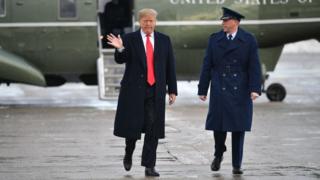 US President Donald Trump has said that he was acting for Russia.
Addressing reporters at the White House as he left for Louisiana, he said: "I never worked for Russia."
He added, "I think it's a disgrace that you even ask that question because it's a whole big fat hoax."
Mr Trump has been interviewed by Fox News in an interview aired on Saturday, and called it "insulting".