Two people were killed and many more injured after a train derailed near Melbourne, Australia.
The images of the scene showed that the carriages had completely escaped the tracks – one on the sides and the other on the corner – before stopping several meters from the railway line.
Victoria police confirmed the death of two people, while Victoria Ambulance claimed that paramedics were treating the injured on the scene and that one person had been flown to the hospital.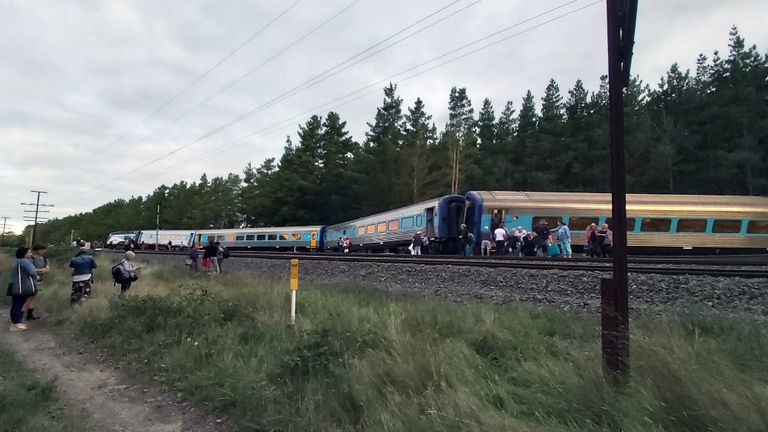 The NSL TrainLink service was traveling from Sydney to Melbourne when it derailed with 160 people on board near the Hume highway, near the city of Wallan, just before 20:00.
A passenger, Dr. Scott Rickard, said some people in his carriage were injured, including the driver.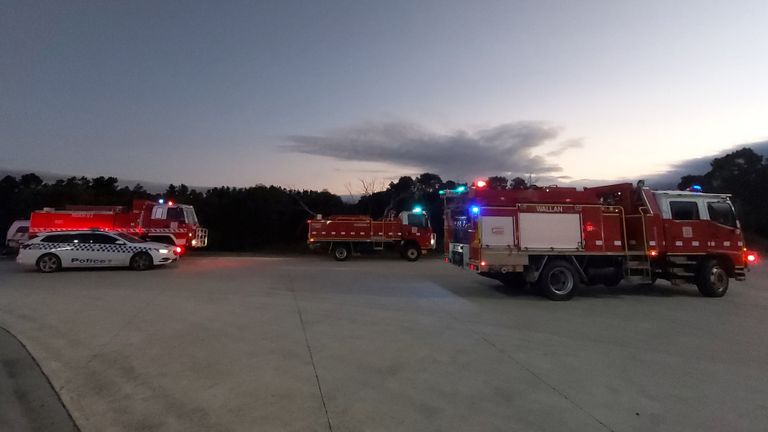 "The train crashed," he tweeted. "We suddenly slipped into a fast stop, carriage in a corner, stuff flying everywhere.
"The carriages curled up at the edges. We went out.
"We are a little shocked, but ok. Drink cuppas now. Waiting for a ride to pick us up."
"Most people have been able to get out," she said, adding: "Mainly worried about the driver."
A Twitter user replied to his post saying "My parents were on that train. Fortunately they are doing too well."
NSW TrainLink South tweeted: "A service from Sydney to Melbourne XPT derailed just outside Melbourne, near Wallan, around 8:00 PM.
"Emergency services are witnessing the scene. There were about 160 passengers on board."
More follows …